Road Maintenance
TWC Road Restrictions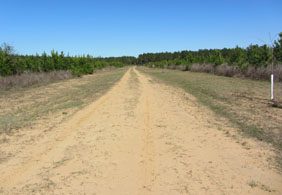 The Westervelt Company (TWC) has built hundreds of miles of woods roads over the years to provide access for timber operations and hunting. Regular maintenance of the roads is a very difficult task due to the sheer number of road miles involved. As part of Westervelt's long term land and timber management some roads have been closed to vehicular traffic due to erosion concerns and many more are restricted during the wet season. Many of our clubs have seen our "road closed" signs out on their lease. However, roads are also closed temporarily for maintenance such as grading and this has caused some confusion. The following is a brief description of the classes of TWC roads and the type of use restrictions we have on them. Your clubs cooperation is important to our road maintenance efforts and in preventing environmental damage out in the Westervelt forest.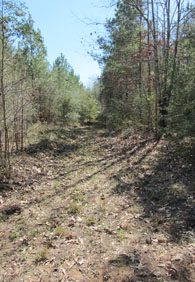 Main haul roads (class B roads) are the primary gated roads providing access to most TWC tracts. These are the roads that have been widened and improved for timber hauling with culverts, bridges, gravel and rock. These roads are considered all-weather and are open to all vehicular traffic- cars, 4-wheel drive vehicles, etc. These roads can be driven on year-round though caution should be used during wet conditions. These roads are sometimes closed during the summer after being graded to give them time to set up. A sign saying "road closed for maintenance" will be posted at the gate or entrance. Even if a sign is not observed, a freshly graded road should not be driven on with trucks until it sets up and dries. All other side roads(class C roads) are limited access. Some of these roads are actually posted "Restricted-ATV only" and are closed to regular vehicular traffic. These roads are hard to maintain due to steep terrain or soil type and are easily damaged. Farm tractors are permissible when it is dry to plant food plots. Side roads that are not otherwise posted are open to regular vehicles like trucks but only when moisture conditions permit- in other words during dry weather.
The Westervelt Company has hundreds of miles of woods roads across its forest to maintain and at a very substantial cost. Your club can help us and yourselves by limiting road damage. Please don't drive vehicles on wet or newly graded roads. Good hunting!